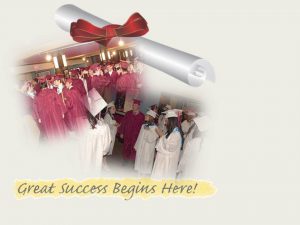 The purpose of this site is to provide you with updated information pertaining to academic requirements, post-secondary planning, standardized testing information, important upcoming dates, information links, and various other resources.
It is important for you to give some thought to your direction and individual goals.  What you want to achieve in the future will, in most cases, determine the courses and activities you choose while in high school.  The selection of courses should be carefully thought out from year to year, giving consideration to your interests, abilities, and future plans.  Your counselor is one person who can help you sort out all possibilities and aid you in making both education and career decisions.  There is extensive information in the guidance office and online to aid you in your decision-making process.
Important Dates from the HS Guidance Department
January 18, 2018 – 8th Grade Parent Night-7:00 p.m.-Auditorium Download the materials here.
June 5 – NO SCHOOL, grades 9-12, unless taking Global History and Geography Regents.
June 6-8 – Double Periods/School Exams Administered
June 11 – Regents Rating Day (No classes for Students)
June 12-21 – Regents Exams.
June 23 – Class of 2018 graduation ceremony, Proctor's Theater, Schenectady, 9:30 a.m.
August 16-17, NYS Regents exams
Help when you need it the most
Guidance also extends its services to provide supportive counseling during stressful and/or challenging times. Grief Support for Teens and Their Families.  We hope that the information and links will be of help to you and your child.  Please feel welcome to seek us out should you have additional questions or concerns – 518-347-3600 ext. 63100.