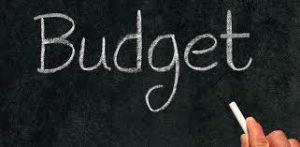 NOTE: The 2020 school budget and Board of Education vote, previously scheduled for May 19, has been postponed until June 9 because of the COVID-19 situation.
The school district will mail a ballot and postage-paid return envelope to all eligible voters in the district for this vote.
The budget hearing for the 2020-21 budget will be held virtually at 6 p.m. on Monday, June 1.
What's in the 2020-21 budget?
All Scotia-Glenville registered voters have been mailed an absentee ballot for voting this year. The ballots should be returned by 5 p.m. on June 9 to be counted. If you are a qualified voter and did not receive an absentee ballot, please call (518) 347-3600 ext. 73102 or email bdelong@sgcsd.net.
The ballot includes the following proposals:
$58,160,883 budget for 2020-21 – a $1,205,143 or 2.1% spending increase with a 2.66% tax levy increase. The tax bill on a $160,000 home would increase by an estimated $99 per year or $8.25 per month.
$465,000 to purchase six buses – two 35-passenger buses, one 30-passenger vehicle, one 24-passenger wheel chair bus, one 72-passenger bus and one 7-passenger suburban (see page 6). There is no tax impact for this purchase in the 2020-21 budget.
Select THREE candidates for the Board of Education. Four candidates are seeking election: Kimberly Boucher Furnish, David Bucciferro, Pamela Carbone and Richard Frederick.
Read more about the budget (pages 1, 2, 4, 5), Board of Education candidates (page 6) and the bus proposal (page 6) in this newsletter. Questions and Answers are on page 3. This will be mailed to all residents.
This is the beginning article in the newsletter…
2020-21 budget proposal preserves all programs and staff despite state aid cuts
Community to vote by absentee ballot on the $58.1 million spending plan on June 9; typical tax bill would rise by $8.25 per month
Before the cornonavirus (COVID-19) threw the school year into quarantine, Superintendent Susan Swartz met a challenge that she has often had to face – how to preserve programs for students while closing a school budget shortfall.
That annual challenge now pales compared to reality.
Since then, as families have struggled and businesses have closed during this crisis, Scotia-Glenville has provided thousands of breakfasts and lunches to families, provided Chromebook laptop computers to more than 400 families and arranged for child care for first responders who are on the front lines of fighting the virus.
The slight increase in state aid promised in January has disappeared and may be followed by cuts in the coming months as the state tries to right its budgetary ship.
Because of conservative guidance over the school district's finances over several years, and a healthy fund balance, Scotia-Glenville administrators believe they will be able to keep the same services and programs that now exist in place for the next school year. While many
other area school districts are cutting programs and staff, S-G should not need to do that.
"These are definitely uncertain times," said Swartz. "We are hoping to preserve our programs as best we can through this situation. This is not the time to decimate programs and eliminate offerings for our students. We went through this kind of situation during the 2008 recession, with state aid cuts and an economy in turmoil, and it took years to restore our lost programs."
Read the rest of this story and information about the Board of Education candidates in the budget newsletter.
Who can vote?
Community members who are U.S. citizens may vote in the school elections if they:
Have been a resident for at least 30 days before the May vote;
Are at least 18 years old.
The district uses registration books from the Schenectady County Board of Elections. If you are not registered, you may vote by showing an official proof of residency.
Can I vote by absentee ballot?
ALL residents will be mailed an absentee ballot this year.
During a regular year, residents who are disabled, hos­pitalized or out of town on the day of the school budget vote may cast absentee ballots. They are available at the Scotia-Glen­ville business office, 900 Preddice Parkway (end of Lark Street), Scotia. (518) 347-3600, ext. 73102
Absentee voters must first complete an application to vote and then com­plete the ballot itself.
What if the budget were defeated?
During this year, it is unclear whether school districts will be able to offer a budget for a second vote. Boards of Education may have to adopt contingency budgets in the event of a budget defeat. For the 2020-21 budget, that would mean an $800,000 cut in spending.
In a regular school year, if the school budget were defeated once, it could be amended and a second vote scheduled. If the budget were defeated twice, the Board of Education must adopt a contingency budget – meaning the tax levy would be the same as the current year's tax levy.
How does the state's STAR program affect my tax bill?
The New York State School Tax Relief Program (STAR), which applies only to primary residences, is paid by the state to the school district and is not administered by Scotia-Glenville.
Basic STAR
The STAR program in 2019-20 would reduce school tax bills in Glenville by an estimated maximum of $620 for Basic STAR recipients (the reduction was $620 in 2018-19). Property owners with incomes below $500,000 are eligible for Basic STAR.
Enhanced STAR
For property owners who receive the Enhanced STAR deduction, the Glenville reduction in 2019-20 was an estimated maximum of $1,199 (the reduction was $1,199 in 2018-19). Enhanced STAR is for property owners over age 65 with incomes of less than $86,300.