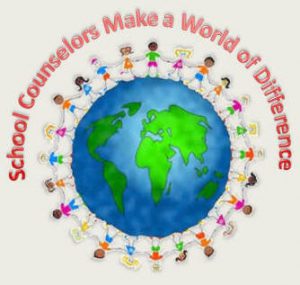 The purpose of this site is to provide you with updated information pertaining to academic requirements, important upcoming events & dates, information links, and various other resources.
Each student in the middle school has a guidance counselor who serves as a student advocate.  Your counselor is available to help you with issues related to your classes, peers, family and your future.
Your counselor will meet with you each year in order to help you to begin to plan for your future.  It is important for you to give some thought to your direction and individual goals.  What you want to achieve in the future will, in most cases, determine the courses and activities you choose while in middle school.
Important dates from the MS Guidance Department: 2018-19
Thursday, Oct. 4 – Meet the Teacher Night, 6 p.m.
Thursday, Nov. 8 – National Junior Honor Society induction, 6 p.m.
Friday, Nov. 16 – Report Cards published
Thursday, Jan. 17 – Grade 8 Parent Night, 7 p.m. – HS auditorium
Friday, Feb. 1 – Report Cards published
Thursday, March 14 – Grade 6 Orientation, 6:30-8:30 p.m.
Tuesday-Thursday, April 2-4 – NYS English Language Arts testing
Thursday, April 18 – Report Cards published
Wednesday-Friday, May 1-3 – NYS Math Testing
Wednesday-Friday, May 22-31 – Science Performance Test (gr. 8)
Monday, June 3 – Science Written Test (gr. 8)
Monday, June 17 – Grade 8 Awards ceremony, 4-6 p.m.
Tuesday, June 18 – Grade 6/7 Awards ceremony, 8:30-11:30 a.m.
Friday, July 1 – Report Cards published
Help when you need it the most
Guidance also extends its services to provide supportive counseling during stressful and/or challenging times. Grief Support for Teens and Their Families.  We hope that the information and links will be of help to you and your child.  Please feel welcome to seek us out should you have additional questions or concerns – 518-347-3600 ext. 53100.