Featuring student artists from:
SG Middle School, High School, and Elementary Schools: Glendaal, Glen-Worden, Lincoln, and Sacandaga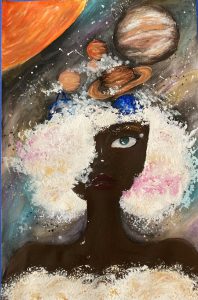 The 24th annual Roving Art Show will kick off with a reception at the Holiday at the Atrium on Tuesday, Oct. 3.
Please arrive for the Opening Reception at 6:15 p.m. Certificates will be presented at 6:30 p.m.
The artworks selected were created during the 2022-23 school year and will be on display at a number local establishments and village offices this year.
Venues presenting the exhibit include but are not limited to: Holiday at the Atrium, Civale Chiropractic, Glenville Senior Center, Glenville Town Hall, Scotia Public Library, Glenville Public Library and Scotia Village Office.
16 student artworks in the Roving Art Show
Click the student's name to see their artwork. 
High School
Middle School
Glendaal
Glen-Worden
Lincoln
Sacandaga