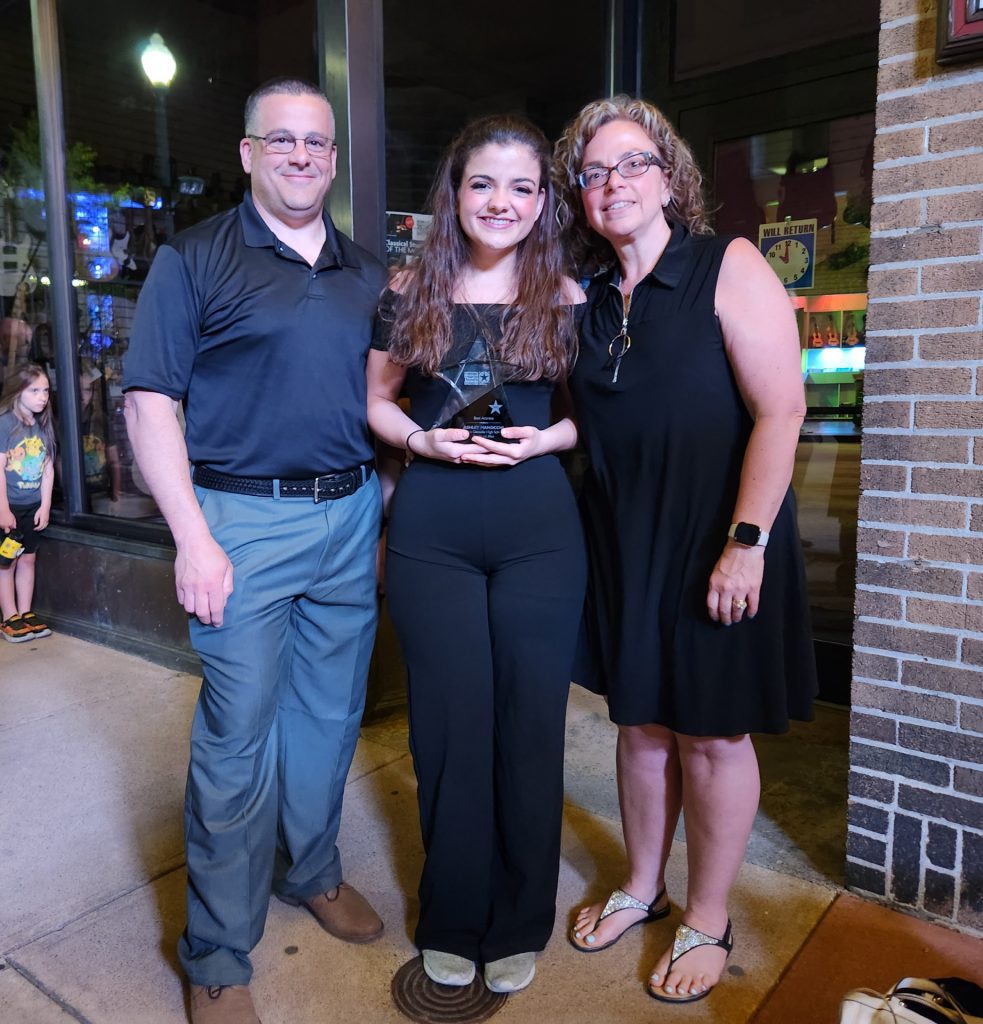 Scotia-Glenville Central School District is proud to announce that our very own Ashley Manocchi was awarded Best Actress at the Proctors High School Musical Theatre Awards. She now moves on to a national competition that showcases the highest student achievement in high school theatre arts.
"It has been an absolute joy and honor to be Ashley's High School Drama Club Director and Advisor the last four years. Ashley's talents are only matched by her work ethic, dedication, and kindness. Watching her journey as she has developed into this wonderful young performer has also reminded me how important arts education is in schools. Watching Ashley use the experience, guidance, and instruction that she has learned from so many wonderful teachers in our program has helped give her the building blocks to be successful," said SGHS Director Michael Camelo.
Celebrating the best in high school theatre
At a ceremony at the MainStage at Proctors on Saturday, Ashley accepted the honor of earning Best Actress for her role as Marian Paroo in the spring production of The Music Man.
Next month, Ashley will travel to Manhattan to represent S-G and the Capital Region at the the Jimmy Awards. The nationwide competition is on Monday, June 26 at 7:30 p.m. at the Minskoff Theatre. The 14th annual Jimmy Awards will be hosted by actor and singer, Corbin Bleu, well known for his role in the Emmy Award-winning High School Musical franchise.
"We cannot be more excited to watch what Ashley does next… not only at the Jimmy Awards in NYC on Broadway, but in her long and sure to be successful career. We are all proud of her for her many accomplishments and can't wait to see what she does next, knowing fully that we will all be cheering her on," said Mr. Camelo.