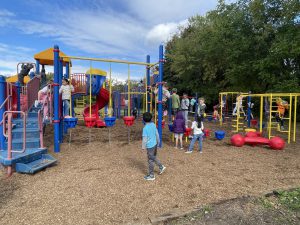 A new playground opened today at Glen-Worden, and it was truly a sight to see. As soon as the students were given the green light, they ran out of the school building and toward the colorful structures, eager to start exploring the endless possibilities. 
With climbing, spinning, hanging, ringing, and sliding equipment, the playground seemed to have something for everyone. The students were able to channel their curiosity and imaginations as they figured out how to use certain equipment and even created their own ways to have fun.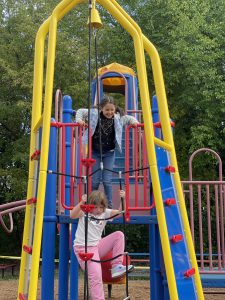 The playground's innovative design is both whimsical and educational, and everyone involved is thrilled that it is finally ready for the students. "The rainy summer impacted the construction schedule and put it behind, but seeing the kids out there today made it all worthwhile," said Andrew Giaquinto, School Business Manager. 
The G-W playground equipment and the new surface is part of the district's 2022-23 $100,000 capital project. Thanks to the generosity of the G-W PTA, a ten spin was installed as part of the project. The spinner can accommodate up to 10 students of all abilities to play together and provides a sensory experience that supports child development.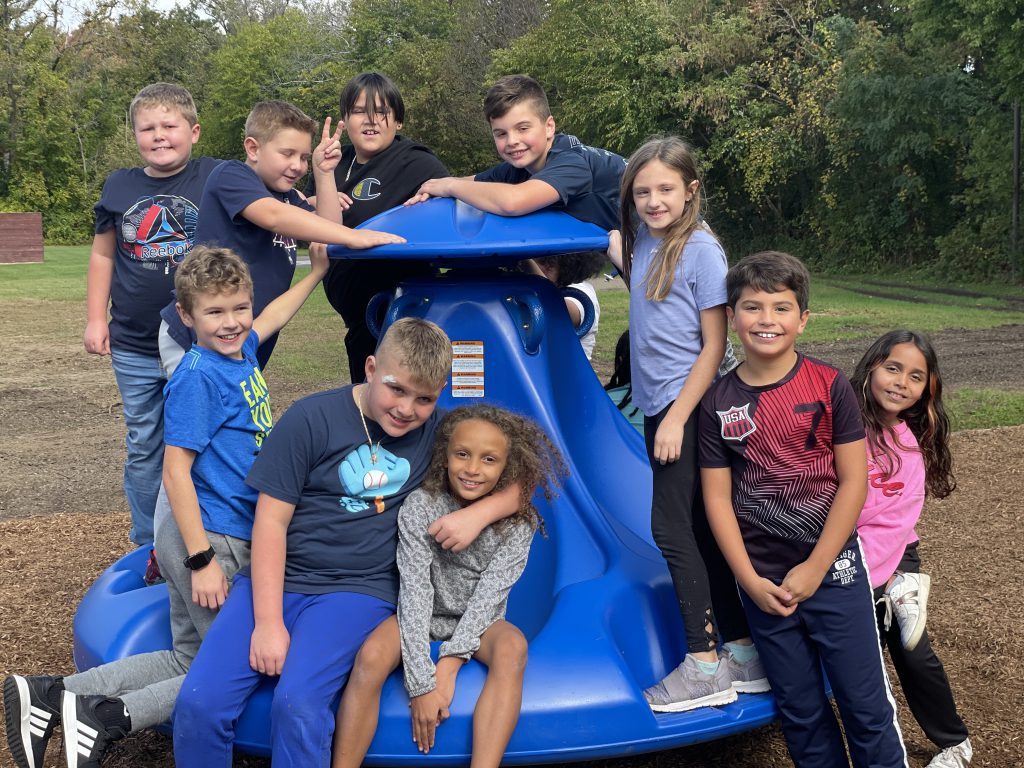 For more photos, check out this facebook page.