Scotia-Glenville is proud to have Ryan Jester selected to sing Bass 2 with the New York State School Music Association (NYSSMA) Conference All-State Mixed Chorus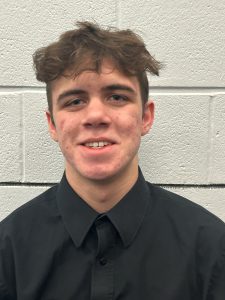 Ryan is a junior and one of about 30 students across the state who were chosen to sing bass at this prestigious festival. Not only does Ryan sing bass, he also plays bass in the orchestra, chamber orchestra and Lord of the Strings.
To be included in this chorus is an incredible achievement. Invited students will attend the NYSSMA festival in Rochester from November 30-December 3, where they will rehearse up to 8 hours a day with renowned conductor, Dr. Gary Packwood. The final performance will be held at Kodak Hall at Eastman Theatre on Sunday, December 3 at 10 a.m.
Ryan is a member of the Choralaires, Tartones, and Electric City Chorus. He's a past participant in drama club and the barbershop octet.
We wish Ryan the best!