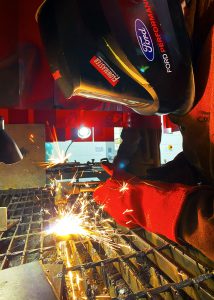 Zachary Hilt, who has been forging a career in welding, received a $500 scholarship that he says will offset the cost of books and supplies in the fall.
The senior has been honing his craft through a Capital Region BOCES Career & Tech welding program.
"Welding has been my motivation since my first arc," he said. "It comes naturally to me and does not feel like work."
After high school, Zachary plans to attend a trade school or college for a two-year Welding & Metal Fabrication program.
At a ceremony in Albany yesterday, Zachary was presented with the Evan M. Schwarz Helping Hand Memorial Scholarship by the Schwarz family, his teacher Don Mattoon, and Career & Technical Education Center administrators. John and Donna Marie Schwarz chose to honor Zachary for his "enthusiasm for welding, motivation and hard work," they said.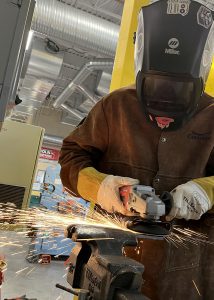 Zachary discovered his passion for welding by accident. After determining he wanted to work with his hands, he took a small engine repair course and decided auto repair was a good fit. After buying a 1993 Ford Mustang and starting repairs that required welding, Zachary taught himself about the various metals involved and how to properly weld them. "It's a really nice feeling when you get a good weld," he said.
The Evan M. Schwarz award was established in 2011 to honor Evan Schwarz, who studied welding at Capital Region BOCES as a Burnt Hills-Ballston Lake High School junior and senior. He earned straight A's and has been described by his former teacher Mike Todd as "highly motivated, artistic and caring — just the type of student you'd want to have in your classroom." After graduation in 2006, Evan worked at the former Super Steel plant in Schenectady and earned membership in the ironworkers union.