High school seniors who are interested in pursuing a career in medicine are getting college experience with the Capital Region BOCES New Visions: Health Careers program.
New Visions: Health Careers program turns area hospitals into classrooms for highly motivated, academically successful high school seniors. During the one year program, students learn through traditional methods (lecture, reading, research, writing and focused study), group discussions, internships and rotations.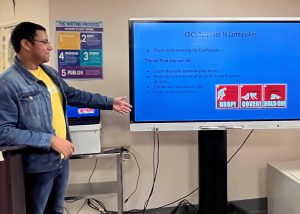 Eduardo Imbert, who knows he wants to go into the medical field says, "this program will help prepare me for that career and help me determine what I want to specialize in."
The program immerses students in a challenging curriculum designed to build their knowledge of the human body and medicine. It takes place at Ellis and St. Peter's hospitals and covers more than two-dozen careers.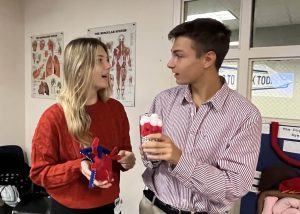 "I chose this program because I wanted to familiarize myself with the various fields of medicine and to see what nurse practitioners and physician's assistants can do," said David Viall. David wants to be a nurse practitioner in oncology. "A lot of family members have had cancer and I am very passionate about finding a cure," David said. "I want to help others not experience what I and my family have had to go through."
Classmate Samantha Baccari added that she is learning so much through working with others on projects, and by going on rotations and seeing the different perspectives.
Students take part in approximately 30 rotations in the hospital in departments ranging from surgery to outpatient care and even facility operations. In the past, students have witnessed and taken part in everything from C-sections and hysterectomies to stroke patient care and emergency room operations.
"Attending New Visions is helping me learn about health care professions and gain knowledge and learn about the ethics of medicine," Samantha said. "I want to go into pediatric psychology because I love children. I have six siblings."
Click the link for more information on the New Visions: Health Careers program offered by Capital Region BOCES.