This page is designed to give you an overview of the responsibility faced by the school district's nurses and other health professionals. 
You will find immunization requirements, forms and other vital information here.
Contact Scotia-Glenville's nurses
Senior High School: (518) 347-3600 ext. 62101; fax: (518) 386-4379
Lori DeSio (LDesio@sgcsd.net)
Middle School: 347-3600 ext. 52101; fax: (518) 386-4228
Jennifer Linck (JLinck@sgcsd.net)
Glendaal Elementary School: 347-3600 ext. 12101; fax: (518) 347-3614
Betsy Williams (BWilliams@sgcsd.net)
Glen-Worden Elementary School: 347-3600 ext. 22101; fax: (518) 347-3615
Joleen Button  (JButton@sgcsd.net)
Lincoln Elementary School: 347-3600 ext. 32101; fax: (518) 347-3616
Kim Mastroianni (KMastroianni@sgcsd.net)
Sacandaga Elementary School: 347-3600 ext. 42101; fax: (518) 347-3617
Nicole Stuart (NStuart@sgcsd.net)
Float Nurse
Bonnie Lange (BLange@sgcsd.net)
Information about Coxsackievirus
Coxsackieviruses are part of the enterovirus family of viruses (which also includes polioviruses and hepatitis A virus) that live in the human digestive tract.
The viruses, also commonly called "hand, foot and mouth disease," can spread from person to person, usually on unwashed hands and surfaces contaminated by feces, where they can live for several days.
In most cases, coxsackievirus infections cause mild flu-like symptoms and go away without treatment. Read more about Coxsackievirus.
Here is information from the NYS Health Department –  https://www.health.ny.gov/diseases/communicable/hand_foot_mouth/fact_sheet.htm
Incoming grades 7 and 12 students must be immunized against meningitis
Parents: All kids entering 7th and 12th grade must receive the meningococcal vaccine.
According to the Centers for Disease Control and Prevention website, Meningitis is an inflammation (swelling) of the protective membranes covering the brain and spinal cord known as the meninges. This inflammation is usually caused by an infection of the fluid surrounding the brain and spinal cord.
Meningitis is usually caused by bacteria or viruses, but can be a result of injury, cancer, or certain drugs.
It is important to know the specific cause of meningitis because the treatment differs depending on the cause. Meningitis caused by some bacteria can be life –threatening and requires immediate medical attention. Vaccines are available to protect against some kinds of bacterial meningitis."
Without the vaccine, students in grades 7 and 12 can't start school in September. Here is more information about the meningitis requirement.
Seasonal flu information
As seasonal flu season draws closer, officials are again recommending that everyone receive a flu vaccine to limit the spread of the ailment that impacts so many people very year. Check out this information about the seasonal flu.
Enterovirus D68 (EV-D68) information for parents
As you may be aware from recent media coverage, several states in the Midwest reported clusters of a respiratory illness known as Enterovirus D68 (EV-D68) affecting children and others over the last few weeks; more recently, cases of EV-D68 have been confirmed in New York.
The Scotia-Glenville Central School District is providing information from the Centers for Disease Control and Prevention (CDC) and the New York State Department of Health (DOH) to help parents and community members become better informed about the illness and to help prevent the spread of the illness.
Here is information about Enterovirus D68 (EV-D68).
BMI/Weight Status Category Reporting
As part of a required school health examination, a student is weighed and his/her height is measured. These numbers are used to figure out the student's body mass index or BMI. The BMI helps the doctor or nurse know if the student's weight is in a healthy range or is too high or too low.
New York State Education Law require that BMI and weight status group be included as part of the student's school health examination. A sample of school districts will be selected to take part in a survey by the New York State Department of Health.
If our school is selected to be part of the survey, we will be reporting to New York State Department of Health information about our students' weight status groups. Only summary information is sent. No names and no information about individual students are sent.
However, you may choose to have your child's information excluded from this survey report. The opt out form is located on the Forms and Publications page. 
The information sent to the New York State Department of Health will help health officials develop programs that make it easier for children to be healthier.
If you do not wish to have your child's weight status group information included as part of the Health Department's survey this year, please download and complete the form, and return this form to your child's school nurse.
MRSA and staph infections
Parents and students have been hearing about outbreaks of the MRSA staph infection in recent days. MRSA is being blamed for the death of a high school student in Virginia. There have also been several reports of MRSA at schools in the Capital Region.
Here is a state Health Department link that should help further explain this staph infection and how to deal with it.
Please contact your doctor if you have any questions or concerns.
Please take this opportunity to speak to your children about the importance of proper hand washing and other cleanliness in and out of school.
When is your child too sick for school?
Most parents want to be sure their children get to school every day. That is the only way they will learn and become successful students.
But there are times a child should not come to school because they are ill and may make others around them sick.
Students should stay home if there is:
Fever (temperature over 100 degrees F).
Often following an illness, children will wake up in the morning without a fever, only to have it return by noontime. For that reason, it is recommended that students remain at home until they are fever-free without medication for 24 hours.
Vomiting
Children should remain at home until they are no longer vomiting and are able to tolerate a regular diet (perhaps with some minor modifications.)
Eye infection (conjunctivitis) with thick drainage/crusting.
Children should remain at home until condition has been treated for 24 hours with medication prescribed by the doctor or the drainage is gone.
Chicken Pox
Children should remain at home until all lesions are scabbed or for 1 week.
Strep Throat
Children should remain at home until treated with antibiotics for 24 hours and they feel well! 24 hours of antibiotics make them "not contagious", but often the symptoms remain longer.
For more information about whether your child should come to school or not, check out this link.
Required Health Forms



All of the forms below can be found for download on the Forms and Publications page.
Physical Form
All students entering kindergarten and grades 1, 3, 5, 7, 9, and 11, as well as ALL new students entering any grade, must have a physical examination.
The exam is considered valid if the date of the exam is within ONE YEAR prior to the start of the school year in which the physical exam is required.
This form is to be completed by a physician, nurse practitioner or physician assistant.
Medical Certificate of Physical Limitations
Should a student be temporarily or permanently unable to participate in the regular program of physical education, a program must be developed to meet the needs of that student. A certified adaptive physical education teacher is on staff.
Authorization to Use Medications/Receive Treatments at School
Written authorization from a medical provider is required for any medication that is to be given in school.
This form is to be completed by a physician, nurse practitioner or physician assistant.
In some situations, Independent Students (those who can self-administer their own medications without any assistance) are permitted to carry their medication with them because the medicine needs rapid administration. Students who require rescue medications for respiratory conditions, allergies, or diabetes must be permitted to self-carry and self-administer their medications if they have a provider order for such and written parent/guardian consent.
The provider order must attest that the provider has determined the student is able to self-administer their own medication effectively. The school will also need written parent/guardian consent for the student to self-carry and self-administer that medication.
Along with the form, please submit the medication order from the provider.
Dental Certificate
New York State requires districts to request a dental health certificate from parents as part of the general health assessment (Chapter 281 of the Laws of 2007) for children entering kindergarten and grades 2, 4, 7, and 10.
Interscholastic Athletics Forms
Students participating in interscholastic athletics must complete two forms:
Celebrate more than 100 years of nursing!
Read more about celebrating school nursing
What is the Scotia-Glenville Wellness Committee?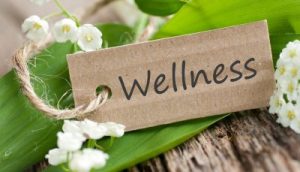 School wellness committees assess the school health environment, programs and policies in place and identify ways to strengthen these to improve the health of students and staff. Committees develop and implement action plans based on what they learn about the school. The committees provide advice and expertise to administrators in the building and at the district level regarding health-related policies and programs. Check out Scotia-Glenville's Wellness page.