The Collaborative School of the Arts announced the nominations for the 7th annual High School Musical Theatre Awards.
Ashley Manocchi is nominated for Best Actress in her role as Marian Paroo in the spring production of The Music Man. 
Sadie Krogh is nominated for Best Supporting Actress in her role as Eulalie in the spring production of The Music Man.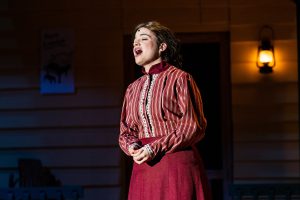 The awards ceremony will be held at 7 p.m. on Saturday, May 13 at the MainStage at Proctors. HSMTA is conducted in partnership with The Broadway League and presented by Guilderland Music Academy with media sponsor Times Union.
This program celebrates the achievements of the region's theatre students, highlighting the importance of musical theatre and arts education in the greater Capital Region of New York State.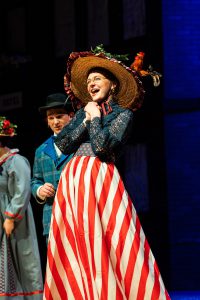 Tickets are available to the public starting May 3 through the Box Office at Proctors, in person or via phone Monday-Saturday 10 a.m.-6 p.m. They can also be purchased online at proctors.org.
During the spring musical season, schools are adjudicated by a panel of educators, theatre experts and industry professionals in 12 performance or technical categories. When all the evaluations have been completed, scores are tabulated and certified.  The highest score determines the winner in each category and winners are announced during the awards ceremony.
The HSMTA program culminates on the MainStage at Proctors with an awards ceremony, modeled after the Tony Awards®, to recognize outstanding musical theatre productions and students. Winners are announced for each category interspersed with lively production numbers from the shows nominated for Best Musical and finalists for Best Actor and Best Actress. Additionally, students selected from each participating school perform in the opening and closing numbers. A full orchestra accompanies all these performances, with music direction and choreography by local theatre professionals. Winners of the Best Actor and Best Actress categories travel to New York City to participate in the Jimmy Awards, a national competition for high school performers.