Annual bus routes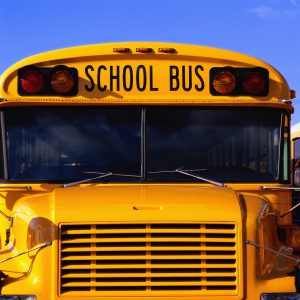 All families are mailed cards in late August telling them their child's estimated bus pickup time and drop off time. Please check over these cards and do not assume the pickup locations and times are the same as last year.
Please be at the bus stop at least 5 minutes in advance in the morning, especially at the beginning of the school year. Assume the bus will drop off students within a 5-10 minute window in the afternoon.
After the beginning of the school year, you will get a good idea of when the bus will arrive each day.
Childcare/daycare request
The Scotia Glenville School District has the following rules and regulations with regard to a
childcare/daycare transportation request:
1. A request must be submitted for childcare outside of home address.
2. The bus and stop locations must be consistent.
3. Babysitter location is restricted to the attendance area for the school the student is attending.
4. Seating must be available on the bus. Requests will be honored in the order in which they are received.
5. Request Procedure:
A Parent must complete this Childcare/Daycare Request Form and return to:
Scotia Glenville C.S.D.
Transportation Dept.
1 Tartan Way
Scotia, NY 12302
Phone: (518) 344-5691
Fax: (518) 370-3619
PREFERRED: Email this form back to: cbisaillon@sgcsd.net

6. Deadline to submit form: August 1
7. A new application must be submitted each school year for review and approval. Prior year approval IS NOT valid for the next year
Non-public transportation
If your child attends a non-public school within the Scotia-Glenville area, and needs transportation to their school, please contact the Transportation Supervisor at (518) 382-1291 to determine if the district can provide transportation. Transportation requests for the upcoming school year should be made by April 1 each year. This form is required to request transportation.
For our children's protection
Remember the safety laws
It is illegal to pass a bus displaying its flashing red lights
These lights are displayed when students are getting on or off the vehicle. This law is strictly enforced, and all violators shall be fully prosecuted.
A reminder to motorists…
School buses discharging or taking on passengers on school property fall under the same laws as buses on public roads.
Idling school buses on school grounds
State law requires school districts to take steps to minimize the idling of the engines of school buses and other school vehicles on school grounds. While students are boarding and departing school buses, the engine should be turned off. Students should be instructed about the importance of getting on and off buses in an orderly and efficient fashion to minimize loading and unloading time. Bus engines should also be off while parked at sporting events and other school activities. Exceptions to this "no idling" policy can be made in cases of emergency, mechanical issues or for necessary heating.
Bus transportation questions?
Contact the transportation supervisor at the Transportation Office, (518) 347-3600 ext. 79101 or ext. 79102.