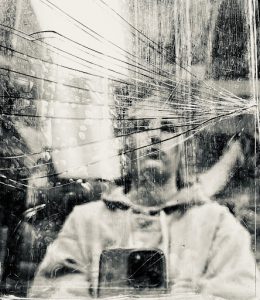 Ten SGHS student artists' work was accepted into the 2023 Capital Region Media Arts Festival and will be featured during a virtual awards ceremony Thursday, April 20 at 10 a.m.
Congratulations to the following students:
Elisabeth Barbolt (grade 12)
Elysia Bechand (grade 12)
Avery Brewer (grade 11)
Zoe Caterina (grade 12)
Lucas Gillikin (grade 9)
Madeline Gish (grade 10)
Ethan Lucier (grade 10)
Ella Merenberg (grade 12)
Tatiana Seaver (grade 10)
Alannah Zingelewicz (grade 9)
This year, 17 school districts submitted 200 pieces to be a part of the exhibition and the judges selected many pieces to receive awards. The judges are art educators and artists; Tom Santelli, Christopher Ct. Cyr and Jon Romeo who selected the work for awards.
Livestream link and details
At 10 a.m. on April 20, you can connect to the livestream through this link which will take you to the YouTube channel of Melanie Painter, the art supervisor of this program. The video will say LIVE when it is ready to view.
Manuel Palacios will start the ceremony with a keynote presentation. Then, the awards will be presented in each category along with entertaining award presentations.
The livestream will take approximately 75 minutes. Winning videos will be played at the event. You may choose to view all the films prior to the event to make some of your own predictions by using this link.
A website of all the videos, design, and photography will be available after the awards ceremony. Check out our Instagram page for all 10 works of art!