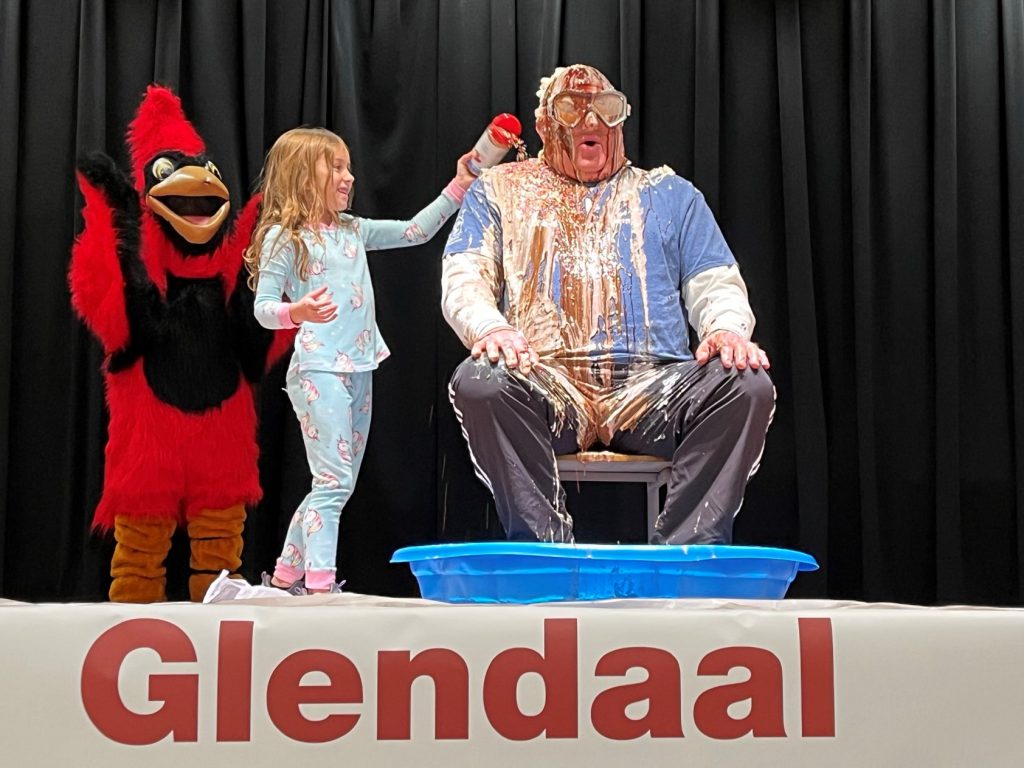 Glendaal students went above and beyond with their fundraising efforts for the Read for Ronald McDonald House Charities of the Capital Region (RMHC-CR).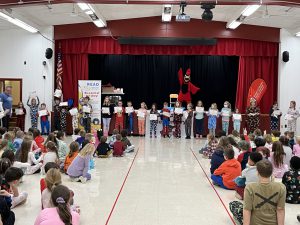 And you know what that means, right? Participating students got to dump the fixings for a sundae all over Principal Eagan as he sat on stage in front of an amused student body.
Principal Eagan made a deal with the students, if they could raise $2,000 for RMHC-CR, they could turn him into a human sundae. So, they raised $2853.43 and Principal Eagan made good on his promise. The 26 students who spent a month reading for this great cause, got to douse their principal with ingredients like caramel, whipped cream, chocolate sauce, and sprinkles.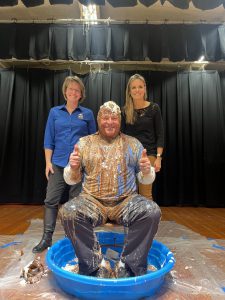 The Read for Ronald McDonald House Charities Program Coordinator, Nancy Damato, came to recognize this tremendous effort and thanked the students and Glendaal Elementary for supporting families of children with illnesses who are receiving treatment at area hospitals.
The following students raised money for RMHC-CR:
Kaia Anderson
Carly Beers
Joseph Budka
Lucas Dixon
Andrew Duszak
Donna Duszak
Eli Fagel
Alexis Flickinger
Kyle Houghton
Mason Houghton
Nell Judd
Leah Klejsmyt
Avery Kucskar
Noah LeClair
Nora Loiacono
Otto Loiacono
Anthony Mazzone
Penny Newfrock
Jessie Pirigyi
Ruby Puels
Olivia Remillard
Harper Schrader
Leirah Sollecito
Alex Viall
Ashlyn Wanmer
Lydia Zurakowski