2023-24 Scotia-Glenville Board of Education Members
Harold M. "Hal" Talbot
President
Email: HTalbot@sgcsd.net
Telephone: 518-265-2170
Term Expires: 2024
First elected: May 2018
Re-elected: 2021
Elected vice president: 2021
Elected president: 2022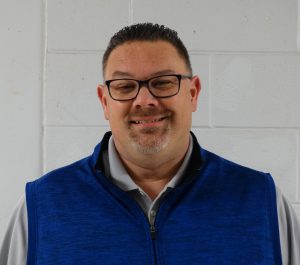 Harold M. "Hal" Talbot is serving a second term on the board.
He is the general sales manager at Fogg's Automotive in Burnt Hills.
He is a 1989 graduate of Burnt Hills-Ballston Lake High School, holds an associate degree from Schenectady County Community College and studied at SUNY Albany.
Talbot is the director of football for SG Junior Tartans and is a head coach for S-G Junior Tartans.
He has received several business certifications.
He and his wife, Jodi, have two children: Dylan, a Scotia-Glenville graduate, and Austin "AT," who attends Scotia-Glenville. He has lived in Scotia-Glenville for more than 30 years.
Pamela S. Carbone
Vice President
Email: PCarbone@sgcsd.net
Telephone: 518-346-3535
Term Expires: 2026
First elected: May 1996
Re-elected in 1999, 2002, 2005, 2008, 2011, 2014, 2017, 2020, 2023
Elected president of the Board of Education 2009-2014
Elected vice president: 2022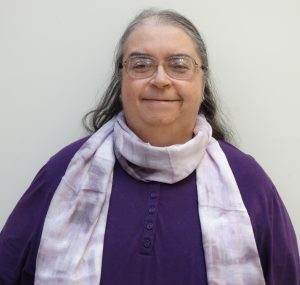 Pamela S. Carbone is serving a 10th term on the board.
She was elected in 1996 and was board president from 2009 to 2014.
Carbone is a retired science teacher from Schenectady Schools.
A 38-year district resident, Carbone holds a bachelor's degree in physics and mathematics from Transylvania University in Kentucky and a master's degree in physics from Wright State University in Ohio.
She was an active PTA member for years.
Her son and grandson graduated from S-G; and another grandson attends S-G Middle School.
Kimberly Boucher Furnish
Email: kboucherfurnish@sgcsd.net
Telephone: 518-366-5816
Term Expires: 2026
First elected: May 2023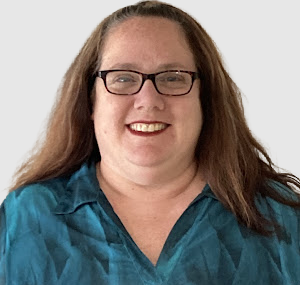 Kimberly Boucher Furnish is serving a first term on the board.
Furnish is currently the SGHS PTSA secretary and SGCSD PTA Council secretary and was formerly the Sacandaga PTA president. She has lived in the area for 15 years and works as assistant counsel at the NYS Department of Taxation and Finance.
She graduated cum laude with a bachelor's degree in French education and a minor in political science from Longwood University, and she earned a Juris Doctor, cum laude, from Albany Law School.
Furnish is a Friends of Music member, served on the board for the S-G Jr. Tartans football league, and received the PTA Founders Day Honorary Life Membership Award. She and her husband, Mark, have a son in high school.
David M. Massaro
Email: DMassaro@sgcsd.net
Telephone: 518-377-5734
Term Expires: 2024
First elected: May 2018
Re-elected: 2021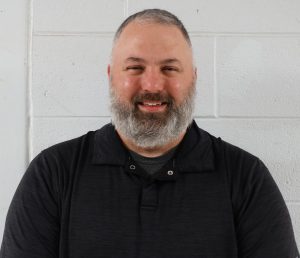 David M. Massaro is serving a second term on the board. Massaro works as a captain in the City of Schenectady Fire Department and is a code enforcement officer for the town of Glenville.
He holds associate degrees in emergency management and fire protection technology from SUNY Schenectady and an associate degree in emergency medicine from Hudson Valley Community College.
Massaro has coached several youth athletic groups such as Little League Baseball, S-G Girls Softball, Tartan Youth Lacrosse, Tartan Basketball, SG Junior Tartans Youth Football and Highland Youth Soccer. He is the assistant scoutmaster for Scout Troop 3062 at Sacandaga Elementary and is the county coordinator for the Capital Region Toys for Tots Campaign.
He received the Liberty Mutual Firemark Award for Heroism in 2009, the Harriet C. Weber EMS Leadership Award in 2000 and 2016 and the S-G Founders Day award in 2020.
He and his wife, Sherry, have two children: Ayla and Jacob, both at Scotia-Glenville. He has lived in the community for 16 years.
Emily G. Orr
Email: EOrr@sgcsd.net
Telephone: 518-709-9394
Term Expires: 2025
First elected: May 2022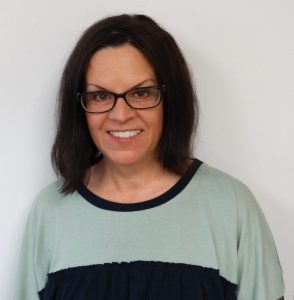 Emily G. Orr is serving a first term on the board.
She is a teaching assistant at Mohonasen High School. She holds a doctor of musical arts degree from the University of North Carolina, a master's of Music degree from West Virginia University and a bachelor's of Music and Teaching Licensure (K-12 music) degree from SUNY Fredonia.
She is president of the Scotia-Glenville Friends of Music; a board member of Freedom Park in Scotia; a member of the American Federation of Musicians, Local 85-133; a member of the New York State United Teachers AFT, Local #2840; and a member of Pi Kappa Lambda (National Music Honor Society),
Orr has 30 years of experience in education including teaching music in public, private and charter schools and colleges as well as serving on three Boards of Education in North Carolina and working in school business and operations and administration.
She is the founder of Longleaf School of the Arts, a college preparatory high school in Raleigh, North Carolina.
She attended Scotia-Glenville schools where she was a varsity athlete and All-State musician. After 20 years away, she relocated back to the area more than three years ago.
Karnjit Singh
Email: ksingh@sgcsd.net
Telephone: 917-808-0237
Term Expires: May 2026
First elected: May 2023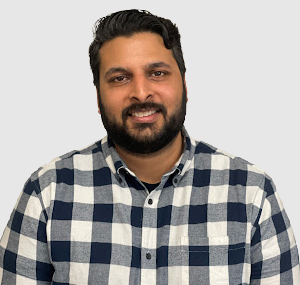 Karnjit Singh is currently serving a first term on the board.
Singh is a manufacturing technician specialist at SABIC as well as a New York state EMT.  Singh and his wife, Laxmi, have lived in the area for seven years and have been involved in the school district. Mrs. Singh works as a teaching assistant at Glen-Worden. Mr. Singh is an assistant coach on the S-G girls softball team and is a member of the Glen-Worden PTA. For the past four years, Mr. Singh has helped as a volunteer for Glen-Worden "Fun Fridays."
The Singhs are the parents of three Scotia-Glenville elementary students.
Kimberly C. Talbot
Email: KTalbot@sgcsd.net
Telephone: 518-487-9599
Term Expires: 2025
First elected: May 2019
Re-elected: 2022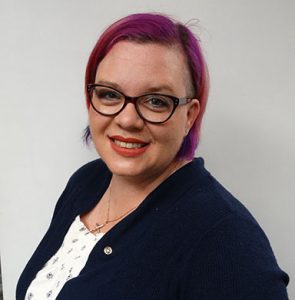 Kimberly Talbot is serving a second term on the board.
She works for Attentive Care as a consumer caregiver.
She graduated from Cumberland High School in Cumberland, Rhode Island, and studied elementary education, music education and fine arts at the Community College of Rhode Island.
Talbot, a 22-year district resident, is a past president of the Scotia Rotary Club, Rotary District 7190 membership chairperson and is the Lincoln School PTA president. She was Rotarian of the Year in 2016-17, received the Founder's Day award in 2015, Scotia Hometown Hero in 2018, received the Rotary Service Above Self award in 2017-18 and was recently nominated for the 2022 Women of Distinction Award.
She focuses on food insecurity amongst SG families. She created the "Food for Thought" program, which provides snacks to elementary students who need one. Partnering with the Rotary, this program has been in place for five years.
She and her husband, Joe, have three children: Zachary, a Scotia-Glenville High School graduate; Oliver and Calvin are both Scotia-Glenville students. Her husband, Joe, is a cousin to current Board of Education member Hal Talbot.