2021-22 Scotia-Glenville Board of Education members
David J. Bucciferro
President
Email: DBucciferro@sgcsd.net
Telephone: 518-372-7299
Term Expires: 2023
June 2020
David J. Bucciferro, of 323 Glen Avenue, is seeking a fourth term.
He was first elected in July 2011. He has served as board president
since July 2014.
He is a senior advisor for Foothold Technology. He previously worked for the NYS Office of Mental Health.
Bucciferro is a former president of the All Sports Booster Club.
A 33-year district resident, he holds a bachelor's degree from Siena College and a certificate in psychiatric rehabilitation from Boston University Center.
He is married to Linda. Their family includes Erica, Bruce and Alex.
First elected: May 2011
Re-elected in May 2014, May 2017, June 2020
Elected president of the Board of Education in July 2014; 2015, 2016, 2017, 2018, 2019, 2020, 2021
Elected vice president of the Board of Education in July 2013.
Harold M. "Hal" Talbot
Vice President
Email: HTalbot@sgcsd.net
Telephone: 518-265-2170
Term Expires: 2024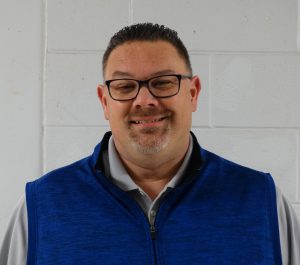 May 2021
Harold M. "Hal" Talbot, of 497 Church Road, is seeking a second term on the board.
He is the general sales manager at Fogg's Automotive in Burnt Hills.
He is a 1989 graduate of Burnt Hills-Ballston Lake High School, holds an associate's degree from Schenectady County Community College and studied at SUNY Albany.
Talbot is the director of football for SG Junior Tartans and is a head coach for SG Junior Tartans.
He has received several business certifications.
He and his wife, Jodi, have two children: Dylan, a grade 12 student, and Austin "AT," a grade 8 student. Both students attend Scotia-Glenville.
He has lived in Scotia-Glenville for more than 30 years.
First elected: May 2018
Re-elected: 2021
Elected vice president: 2021