Three candidates are seeking two Board of Education seats at the May 21 vote. The seats each carry three-year terms and are unpaid. Each candidate collected at least 40 signatures by the today's deadline to get on the ballot. 
Colleen R. Benedetto, of 513 Charles Street, is seeking a fifth term.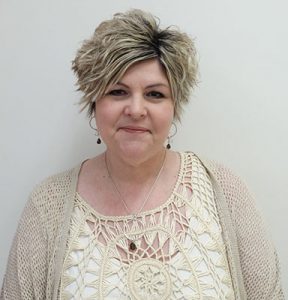 She works as an engraver at Mayfair Jewelers in Glenville.
She studied child psychology at Schenectady County Community College.
As a board member since 2007, Benedetto has served two one-year terms at vice president, has chaired the Policy Committee and served as the liaison to the PTA Council.
Benedetto has been involved with Highland Soccer, Girl Scouts and the Sacandaga and Middle School PTAs.
She is active with the American Diabetes Association and attends the First Reformed Church of Scotia.
She and her husband, Ken, have three children: Gabby, a 2013 Scotia-Glenville graduate; Ally, a 2016 Scotia-Glenville graduate; and Nick, grade 12. She also has a grandchild who is a kindergartner at Sacandaga.
She is a lifelong district resident.
Kim Talbot, of 105 Second Street, is seeking a first term.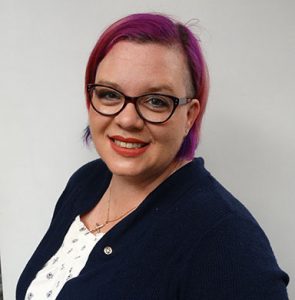 She is a homemaker who studied elementary education, music education and fine arts at the Community College of Rhode Island. She was a corporate trainer for seven years specializing in management, operations and photography and as an operations manager for five years. She graduated from Cumberland High School in Rhode Island.
She is president of the Lincoln School PTA and a Scotia Rotarian, serving as vice president of the Scotia Rotary. This July, she will serve as the district membership chair for the 7190 Rotary District. She was a Founders Day recipient in 2016 and Rotarian of the Year in 2017-18.
She has been a district resident for 19 years.
She and her husband, Joe, have three children:  Zachary, at S-G High School, and Oliver and Calvin at Lincoln Elementary. Her husband, Joe, is a cousin to current Board of Education member Hal Talbot.
Daniel P. Feinberg, of 218 North Ballston Avenue, is seeking a third term.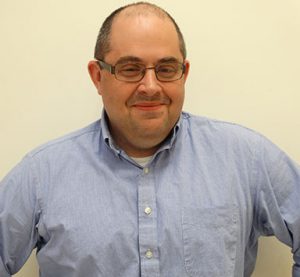 He works as the manager of Campus Partnerships, State University of New York.
Feinberg holds a bachelor's degree in biology from Haverford College and a master's degree in instructional design from George Mason University.
As a board member, he has served as vice president this year and as chair of the Audit Committee.
Feinberg has many seasons of volunteer soccer/basketball coaching for local youth sports.
He is a Fulbright Memorial Fund Scholarship winner, Graduate of the SUNY Leadership Development Institute Summer Bootcamp and 2017 recipient of New York State Gift of Life Medal of Honor.
He and his wife, Stephanie, have two children: Sam, in grade 7 at the Middle School, and Cal, in grade 5 at Lincoln.
He has been a district resident for 14 years.